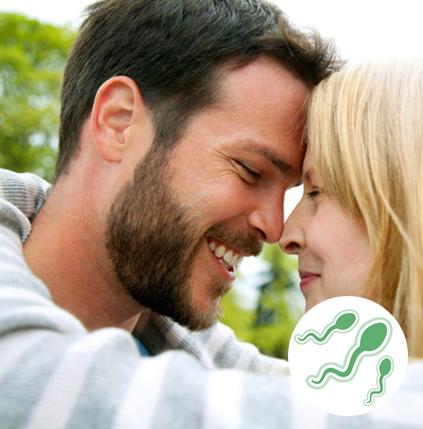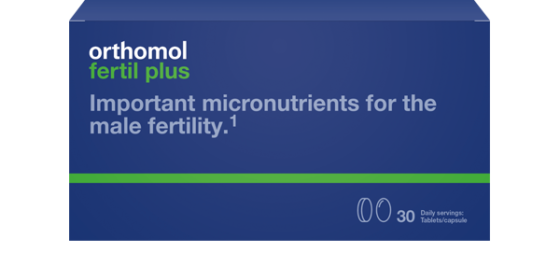 Orthomol Fertil plus –
Hope for men who wish to have a child
Important nutrients for sperm quality
Orthomol Fertil plus contains important micronutrients for male fertility.
Vitamins, minerals/trace elements: For better sperm quality
Important micronutrients for male fertility.
Zinc contributes to normal fertility and reproduction.
Selenium contributes to normal spermatogenesis.
Zinc contributes to the maintenance of normal testosterone levels in the blood.
Vitamin B6, vitamin B12 and folic acid (folate) contribute to a normal homocysteine metabolism.
Vitamin B12 and zinc have a role in the process of cell division.
Other nutrients
Fish oil is rich in omega-3 fatty acids, including in particular docosahexaenoic acid (DHA) and eicosapentaenoic acid (EPA). These are polyunsaturated fatty acids that are constituents of cell membranes, among other benefits.